Table of Contents
What Is a Litigator Lawyer?
The words lawyer and attorney are synonymous titles for a professional who has completed the necessary education to provide legal advice, or represent others in a court of law. Several legal specialties include estate planning, taxation, divorce, personal injury, business, immigration, bankruptcy, medical malpractice, criminal defence and many more. A litigator, often known as a courtroom or trial lawyer, is primarily concerned with defending their client in court. As a result, a litigator prepares and delivers arguments in a court of law.
What's the Difference Between a Lawyer and a Litigator?
A litigator (sometimes known as a trial lawyer) is a lawyer who handles the litigation process in civil matters. Litigation is the process of initiating legal action against another individual, organization, or corporation in order to resolve a disagreement. Litigators may represent either defendants or plaintiffs, and they spend a lot of time in court debating their positions. The procedures may involve an investigation, trials, settlements, appeals and other steps. Although not every litigation ends up in court, a litigator is well equipped to manage this legal procedure if it becomes necessary.
If you need a lawyer, it is advisable to locate one with a vast knowledge of your specific need, so as to represent you in the best way possible. Consider the estate planning procedure – an estate planning attorney will assist you in drafting a will, trust, powers of attorney, living will, and other important papers to safeguard your estate (and care for your family when you die). This sort of lawyer will be up to date on any changes in the law that may impact you (which reinforces the case for hiring a specialist).
What Is the Main Purpose of a Litigation Attorney?
A litigation attorney represents clients in court and other adversarial legal procedures such as arbitrations, mediations and administrative law actions. Litigation lawyers are advocates who are well-versed in court pleadings and procedures.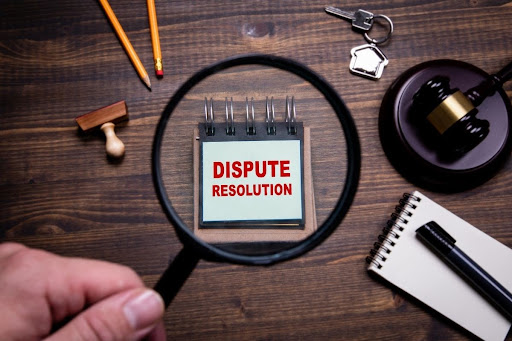 What Kinds of Cases Does a Litigation Attorney Handle?
When you need a lawyer, there are several things to keep in mind and search for. Aside from this, there are many other sorts of attorneys. The situations they handle include a wide variety of circumstances. A civil litigation lawyer handles conflicts between two parties. Here are 7 scenarios in which a civil litigation lawyer may be able to assist you, as well as some pointers to keep in mind as you look for the ideal attorney.
Business
Issues between companies may vary from financial claims to partner feuds, cheating charges, parking disputes and everything in between. Check out the civil litigation lawyer you're thinking of hiring. Examine their professional history. Do they have prior experience with commercial disputes? Take a look at their qualifications carefully. Look for an experienced lawyer who is licensed and in good standing.
Landlord/Tenant
The landlord-tenant relationship is one of the biggest trust-based relationships. However, it is still a legal and commercial connection. Disputes in this sector often resort to the 'he said/she said' level. Typically, a civil litigation attorney will speak with all parties and seek as much paperwork as possible to resolve the disagreement.
Financial
Are you involved in a financial dispute? If you find yourself in this circumstance, make sure you speak to everyone. Ask around and make sure you can trust the potential attorneys with whom you're speaking. Find a civil litigation lawyer or legal firm that specializes in this area. Make sure you feel confident in this lawyer's ability to handle your specific demands. Remember that money often elicits strong emotions.
Real Estate
Commercial developers, accidents, and condominium rules are just a few examples of real estate issues which often require the services of a civil litigation lawyer. You may need to contact an expert civil litigation lawyer conversant with real estate issues to learn about their success record.
Personal Injury
Have you or a loved one been injured on the job? Has a medical professional misdiagnosed you? Have you been hit by a car? Or have you been harmed in a vehicle accident, maybe by a drunk driver? Workplace injuries, car accidents, and misunderstood medical illnesses are all much too prevalent in our society. If your case must be heard in court, you will need the assistance of an experienced personal injury attorney.
Family
Disputes between family members can be very emotional and heated. Feelings run deep, and those parties engaged in a quarrel often have a long history together. In a quarrel, feelings and resentments are likely to surface, making the source of the argument clear.
Employment
Employment disagreements sometimes involve personalities and are therefore quite sensitive. When a person is dismissed from a job it significantly affects their life, and in some cases, the lives of a whole family. A civil litigation attorney wants to hear all sides of the issue to reach a fair and reasonable conclusion.
Our litigation attorneys at McGuinty Law Offices can represent you in any type of civil litigation. We serve clients throughout the Ottawa area. For more information, give us a call at (613) 526-3858 today.