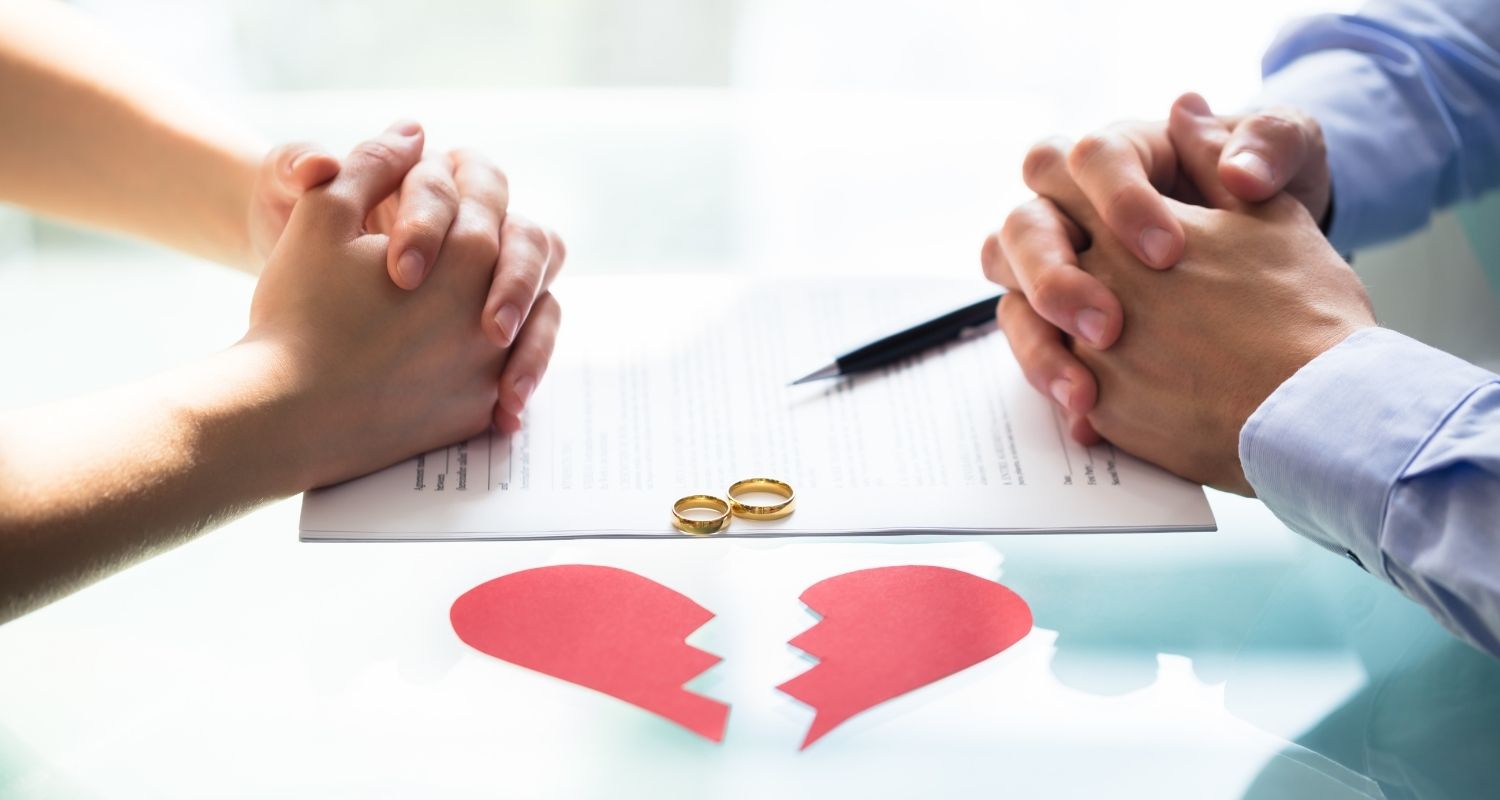 19 Feb

My Partner Wants a Divorce (I Do Not). What Do I Do?

There's nothing more upsetting than hearing your spouse announce, "I want a divorce", especially if you weren't expecting it. Even if you've had a nagging feeling that something isn't quite right for a long time, it's still a tough pill to swallow. Your initial reaction might be to do all you can to salvage the marriage, such as counseling or couple's therapy. Your spouse, on the other hand, may simply say, "I'm done". If you sincerely want to save your marriage and prevent divorce, you must demonstrate that you're capable of change.

The fact that anything like this is occurring to you may seem unjust or ridiculous. You should and should NOT do certain things in this situation, whether you and your partner decide to work it out or seek a divorce.
What Not to Do if Your Partner Wants a Divorce
If you want to salvage your marriage, you must give this choice the greatest chance possible. Many people sabotage their chances of saving their marriage by becoming vengeful or lashing out at their partner. These actions can actually jeopardize your chances of saving your marriage and may even drive your partner away even further. While it may be difficult to manage your immediate response upon learning your spouse wants to divorce you, this is what you should avoid:
Don't cause a commotion, flirting with other people, abusing drugs or alcohol and so forth.

Don't beg. Pleading with your partner to remain places undue pressure on them.

Don't pander (purchasing gifts for your partner as a means of regaining their love).

Don't spread rumours or gossip, negatively referencing your partner to friends and relatives.

Don't manipulate and don't push or put pressure on your partner. Mind games will not assist you in this situation.

Don't spy. You should not follow or monitor your spouse. Allow them some breathing room. You want to establish trust, not destroy it.
When you exhibit one of these behaviours, you cannot expect people to alter their minds. If you are determined to give your marriage a chance, you must first offer your spouse an opportunity to agree.
What to Do if Your Partner Wants a Divorce
Mind games will not buy, bribe, or win over your spouse's affection. Your spouse has most likely been contemplating divorce for some time. This is not an easy choice to make. Before saying anything, they might have been contemplating divorce for months, if not years. In such circumstances, it can be tough to persuade them. However, if you want to save your marriage and prevent divorce, here are a few things you may do when you communicate with your spouse:
Do Move Forward:

If your spouse remains, show them that you will proceed with confidence and a strategy. While you want to remain hopeful, you must also be prepared if your marriage ends in divorce.

Do Let Your Thoughts Be Known:

Discuss how you want to preserve your relationship with your spouse. Allow them to express their point of view and actively listen to what they have to say. Be patient and composed.

Do Control Your Emotions:

It's acceptable to feel vulnerable, but don't let your rage ruin your relationship. If your emotions get agitated during a discussion, take time to compose yourself before continuing so you can calm down.

Do Be Respectful:

Respect your spouse while also respecting yourself.

Do Avoid Arguments:

If your partner attempts to create an argument, don't participate in it even if it means leaving the circumstance. If you and your spouse want to talk about your relationship, do it courteously and calmly.

Do Give Each Other Space:

Don't bother your partner with questions or nagging them about their whereabouts. Giving your spouse the space and independence they need (and deserve) is an important element of developing trust with them.

Do Get Help: Read self-help books and watch self-help videos. If possible, seek the advice of a marriage counselor. There's a decent possibility your emotions are at an all-time high right now. So it can be good to have an avenue (other than your partner) to communicate these sentiments.
Finding a happy medium will most likely be your best bet. A trial separation is an option if you do not want to divorce, but your spouse does. A trial separation allows you and your spouse to live apart for a short period of time to assess your relationship. Trial separations often lead to divorce; thus, they should only be used as a last choice. A cooling-off period might be beneficial at times.
I Tried to Save My Marriage, but My Partner Still Wants to Split
If you've done all you can to salvage your marriage but your partner still wants a divorce, there's not much you can do. You can attempt to mend a relationship, but you can't make someone remain in a relationship.
Your partner may walk out at any moment to hire a lawyer and petition for divorce or separation. You'll need to hire a divorce or family lawyer in such instances. However, if you want to preserve your future and your family, you should do the following three things to prepare for the divorce process:
Educate Yourself and Be Involved:

When one spouse is not on board with the divorce, their first instinct is to ignore the divorce, hoping that it will go away. However, your divorce and separation agreement will need you to make very serious and significant choices regarding your future. So if you're getting a divorce, it's in your best interest (and the best interest of your children) to understand the divorce process and what your options are. Hire an expert divorce lawyer to assist in navigating your divorce as smoothly as possible.

Empower Yourself: When you disregard your divorce, you put your future in the hands of someone you don't know. Hiring a divorce lawyer to assist and preserve your future will allow you to regain control of your life. Begin with a consultation with a lawyer to understand your rights, duties and options.
Find the Most Amicable Resolution:

When looking for the best divorce lawyer, look for someone interested in finding the most peaceful ending to your divorce. This is especially true if a divorce lawyer advises mediation or collaborative practice. When a divorce lawyer suggests one of these methods, this typically signifies they are looking out for your best interests (and want to keep you out of court). It demonstrates they are more concerned with your future than extracting as much money as possible from you.
Contact One of Our Expert Divorce Lawyers Today
When you are ready, McGuinty Law Offices is here for you. We realize how painful going through a divorce can be – especially one for which you were unprepared. We are here to assist in navigating your divorce and guiding you in making the best choices, so that you can carry on confidently after your divorce. Book a consultation with us now to talk with one of our experienced and professional divorce lawyers.

McGuinty Law is here to help. Visit us online or call us in Ottawa at (613) 526-3858 today.