Table of Contents
What Does a Real Estate Lawyer Do?
Real estate lawyers understand how to write and analyze paperwork and contracts relating to the sale and purchase of a house; they are legally permitted to do so. In certain situations, a real estate attorney will also be in charge of your closing.
When Should I Hire a Real Estate Lawyer?
The following are a few examples of when you may want to hire a lawyer. You're constructing or purchasing commercial real estate for your company. You have a disagreement with your landlord or tenant. You are purchasing or selling a business property that already has renters.
3 Essential Characteristics of Real Estate Lawyers
While cost is an obvious factor to consider when selecting a lawyer, it should not be the only one, when entrusting a professional with your real estate situation. Consumers are often advised that they "get what they pay for," and sometimes it's true that the highest quality service may cost a little more.
Here are 3 key characteristics to look for when selecting a real estate lawyer:
Accessibility
Buying or selling a property is both thrilling and stressful. The excitement of receiving the keys to your new home or the possibility of receiving investment cash is often countered by the unfamiliarity of what paperwork must be completed. A skilled lawyer should constantly be aware of these client demands and also be able to manage client expectations in a timely and efficient manner during a real estate transaction.
Unlike many other businesses, real estate does not follow a traditional "9 to 5" work schedule. The majority of purchasers schedule property viewings during off-hours or on weekends. Similarly, sellers frequently carve out time outside of their day-to-day duties so as to deal with their listings. It's no surprise that many real estate brokers seem to work around the clock!
One of the most common concerns which clients have is the responsiveness of their attorneys throughout a real estate transaction. While certain legal questions require other parties to communicate facts to the lawyer, a skilled lawyer should acknowledge the stress and unfamiliarity many clients have during the process of buying or selling a house. As a result, in order to fulfill these needs, a competent lawyer should provide flexible and responsive legal services such as:
Prompt response times to phone calls or emails (within 24 hours)

Creating a timetable for the completion of a transaction

Putting together a client-lawyer to-do list/schedule

Meeting hours which are available in the evenings and on weekends

Offsite meetings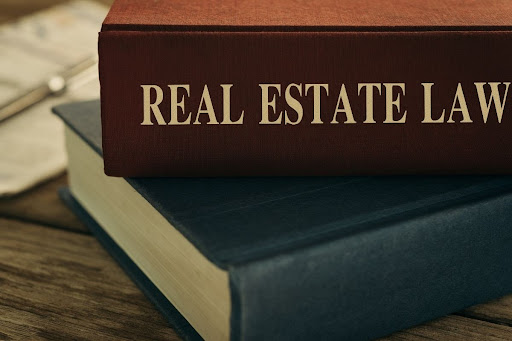 Communication
In this example, a lawyer's understanding of a particular legal area (real estate) should take precedence. Lawyers have spent years training in deciphering complicated legal ideas and handling the subtleties of a buy and a sell, both through academic study and actual experience. What is equally vital is a lawyer's ability to communicate the material in an understandable manner.
A smart lawyer should be able to simplify legal topics and communicate them in simple language and settings that are relevant. Given the fact that many legal papers, forms, and contracts change over time, it is also critical for a lawyer to clarify why a client signs specific paperwork. One of the most significant talents a lawyer can have is the ability to communicate information to a client. A legal professional's willingness to pass on this information to the client is not only welcome but also obligatory.
Versatility
Many purchases and sales follow a standard pattern. Many attorneys, real estate agents, and mortgage experts have checklists and standards in place to ensure that a real estate transaction runs smoothly. While the great majority of real estate transactions fall into common categories, each client and property has their own unique factors that must be considered.
A skilled real estate lawyer will spend substantial time at the consultation meeting determining if the client's objectives (and personal circumstances) are appropriate for a particular property and transaction. Outside-the-box responses and imaginative answers to personal problems let a client know that their lawyer has their best interests in mind – and provides options to assist with a transaction beyond conventional "cookie cutter" approaches.
Need help with a real estate legal matter? Whether you're buying or selling a house, or own property, a real estate lawyer at McGuinty Law Offices can help. Visit us online or call us in Ottawa at (613) 526-3858 today.