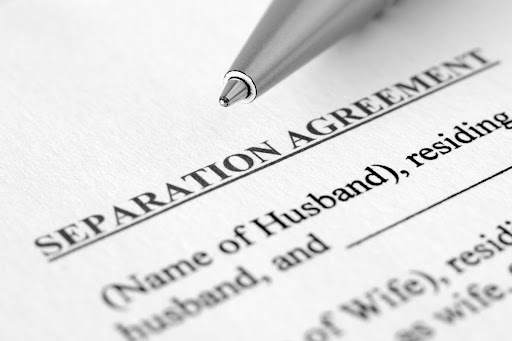 17 Dec

Separation Agreement – Achieving a Just Resolution

Nothing is indeed permanent in this life, and even marriages occasionally fail and disintegrate. In Ireland, a married couple can enter a separation agreement if they have chosen to live separately and have agreed on the terms of the separation. Because this is an agreement, it implies that the two parties have discussed, comprehended, and accepted the terms put forth. This form of understanding is a legally binding contract that the couple must honour and adhere to. Typically, it is accomplished via the use of mediation or negotiation mediated by solicitors. When couples reach a separation agreement quickly, the matter does not end up in court, sparing the pair from stress, trauma, and excessive expenditures.

Contrary to common assumption, the objective of mediation is not to assist the couple in reconciling but to assist them in agreeing peacefully on severe issues brought about by the separation. Concerns over child custody, access, maintenance, and property rights are all possible. The purpose of mediation is not to counsel the couple, and the facilitator will not take sides but will convince them to reach an amicable agreement. It typically takes six to seven sessions, although this will vary depending on how quickly the couple resolves issues and the complexity of their case.
After reaching an agreement, the Solicitor will draft the agreement's terms, which both parties must sign.
If the couple cannot agree on the conditions and obligations, the case will be brought to court. Any information provided to the mediator will be inadmissible in judicial proceedings. When couples opt for mediation over negotiation, it is prudent to consult their solicitors to obtain appropriate legal and financial advice. This will assist them in determining their rights and guiding their decisions.
Once a good agreement has been reached, a deed of separation is prepared for the couple to sign.
This document becomes a legally enforceable contract, complete with terms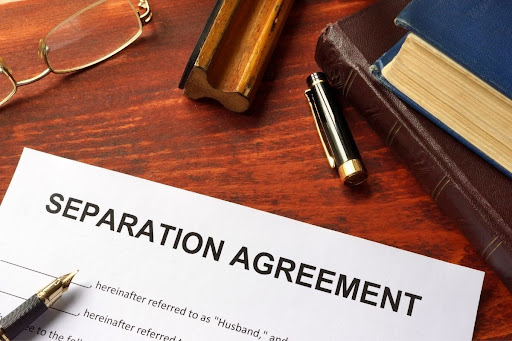 and conditions and the party's respective rights and obligations. These include their compliance with the separation agreement, who receives full custody and access to the children, maintenance and lump sum payments if appropriate, taxation, assets and other properties, amount of any debt incurred, and succession rights.
It is advisable to retain legal counsel throughout, as this will ensure that you are protected by your rights and receive a fair settlement.
Obtaining a solicitor's recommendation is less expensive than taking the matter to court. When a marriage collapses, it is preferable to deal with it legally rather than emotionally. Emotions will get you nowhere in this matter, and only individuals with level heads and neutral perspectives can assist you in negotiating a peaceful and equitable separation.
McGuinty Law recognizes that divorce may be a highly stressful and emotional experience. They can clarify your alternatives and walk you through the process by tailoring a legal service to your specific needs.